Second Harvest Japan started food banking activities in 2000, and incorporated in 2002. When they incorporated, they only had three companies who donated food to them. Today, sixteen years after incorporating, they have 1,500 companies. They accomplished this growth not by soliciting companies, but through fostering connections with people. We talked with Charles, their founder and CEO, says though they started small, about how he grew the organisation into what it is today.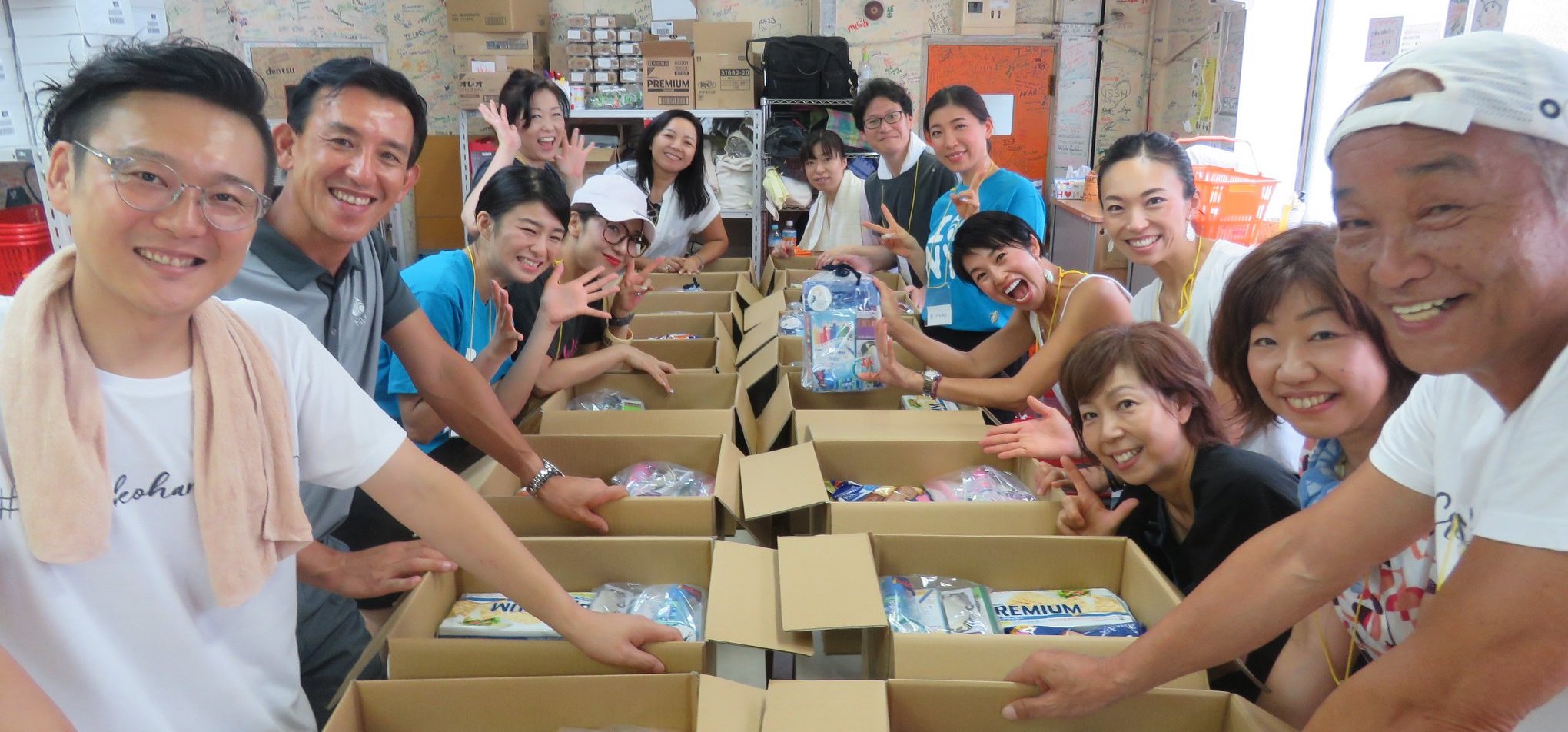 "If I had Doorkeeper as a tool in 2002, we probably would have had grown faster"
"Doorkeeper makes it easy for people to sign up, and easy for people to get information about the event. We've been very happy with the service," Charles told us. He also told us that any questions he asked about Doorkeeper were answered within twenty-four hours, and this speedy service has been a big factor for sticking with platform.
Charles also told us, "If I had Doorkeeper as a tool in 2002, we probably would have had grown faster." Before they incorporated in 2002, they had weekly meetings at a church to talk about food banking, but quite often, nobody showed up. If he had Doorkeeper, he would have been able to better understand who was attending, and better connect those participants. It would have also enabled other people to step up and offer to host meetings.
Personal connections matter most
Charles suggested focusing on getting together a small group of people for your regular events, as by limiting an event to ten or twenty people, you can have good conversations and make close connections.
Making personal connections with your participants is very important to grow as a community because those people can become your supporters, fans, staff, or volunteers. So seek out people who share your vision, who feel passionate about what you are trying to accomplish, and who want to add something to that. Then because you are not going to able to connect with everybody personally, encourage your community to connect with other people themselves.
Charles used this strategy of making connections to great success. In 2002, when they incorporated only three companies donated food to them. By 2007, they had fifteen companies donating food to them. Today, 16 years after incorporating, they have 1,500 companies. They accomplished this hockey-stick growth without soliciting any companies for food. It was all through connections with people. He told us, "It's a very slow build-up. It doesn't happen overnight. But once you build the community, connections with people and the trust, it starts replicating itself."
Getting the right participants for your event
Second Harvest Japan holds two types of event on Doorkeeper: an Annual Food Bank Symposium and a monthly Food Bank Seminar.
The goal of their symposium is to gather key stakeholders in a room, who have a common interest and understanding of what they're trying to do. One of their challenges is ensuring the right people attend. They have a lot of interest from students about their organization, but as they are not their main target, and they have a limited number of seats, they've needed to prioritize other people.
At last year's symposium, they decided to charge participants ¥3,000. Part of this was to discourage students from attending, and ensure the right audience attended.
For this year's symposium, the venue required that they hold the event for free. So this time round, they made four different ticket types (companies, governments, non-profits, and other), each with their own attendance limit, allowing them to prioritize participants from their primary targets.
As for the monthly seminars, they started them in response to being overwhelmed with requests from individuals who wanted to know more about food banking. To better manage their time, instead of talking to each person on an individual basis, they started to hold a seminar to answer those questions.
In the beginning, this seminar was free, but Charles found it to be a disappointing experience because people cancelled often, or came but did not actually ask any questions. Since deciding to charge ¥1,000, the atmosphere has improved significantly. Because people are paying, Charles said he feels more motivated to give a higher level of service, and the participants are more enthusiastic in wanting to make the most of the opportunity.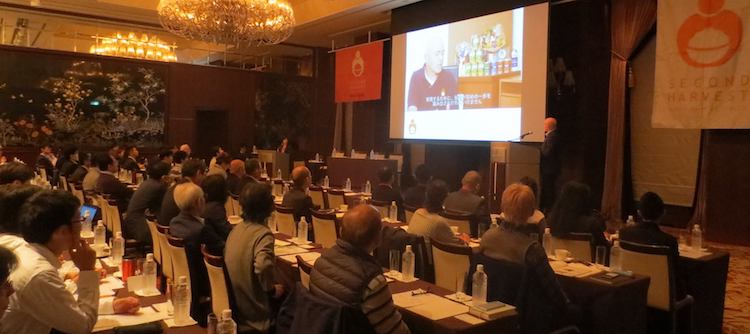 Different events require different payment strategies
When shifting the seminar from a free event to paid one, Second Harvest Japan started by requiring prepayment for the event. However, due to the event itself having no cost beyond their time, and having prepayment add extra overhead and sometimes confusion on participants part, they decided it would be simpler just to collect money at the door. Since making this switch, they haven't had much of a problem with no shows, as participants normally will cancel if they can't make it.
For the symposium though, it had two hundred participants and expenses that needed to be covered regardless of whether someone who registered actually shows. Because of this, and because they didn't want to handle cash at the event itself, they decided to require all participants to prepay.
The best way to collect money depends on the event itself. If you have up to twenty people or so, and there are no expenses on your side other than your time, just collecting money at the door is a simple option. Otherwise, you should consider requiring prepayment.
Awareness doesn't lead to actions
Rather than having a large number of community members, Charles says he would rather have fewer members who are actually committed and help get things done. While having a larger community brings more awareness, awareness doesn't lead to action. He gave us an example of this with his relationship with baseball. "I know what baseball is. I'm not against it. But when you ask if I would ever go to the baseball game in Japan, the answer is never."
So as a leader of a community, you shouldn't focus on creating awareness. Rather you should hold events to boost community engagement, and help reach those small numbers of people who will be able to help drive the community forward.