News
Announcing the new Doorkeeper event page
Wednesday, May 01, 2013
We are proud to reveal the newly designed Doorkeeper's event page. With the redesign, we made three major changes to the page:
A compact listing for multiple ticket types, clearly highlighting the differences between the different types.
A profile of your community, quickly showing people more about your community.
An embedded map, making it easy to see where the event is being held.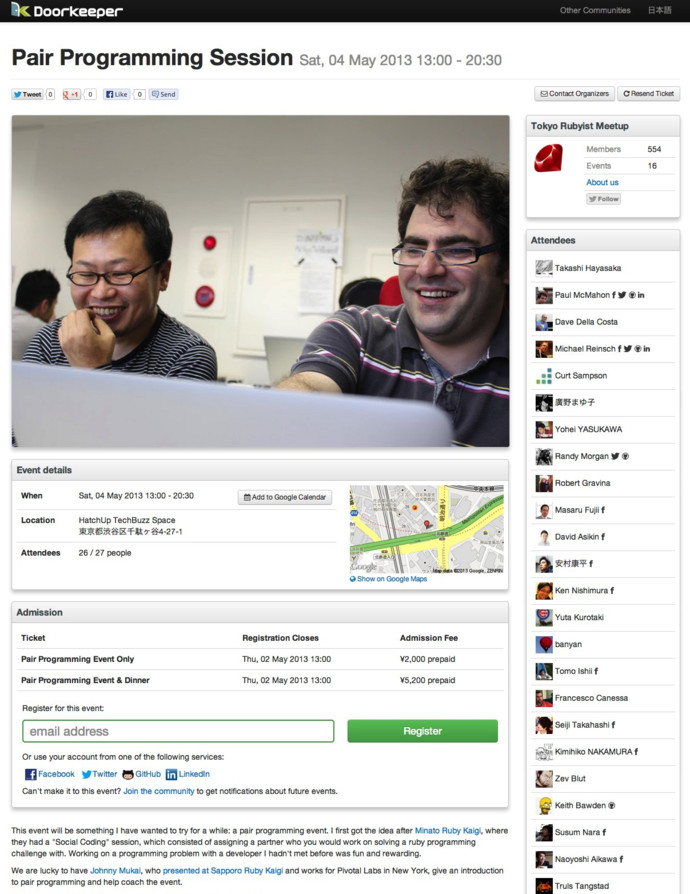 We think the new event page offers a much better experience, and hope you enjoy it. As always, if you have any questions or comments, please let us know.