News
Ticket emails with embedded QR codes
Thursday, September 15, 2011
The ticket email now contains the QR code and Short Code embedded in it, so that participants can show this email at the door to quickly check-in.
The new ticket email looks like below on a PC or smartphone: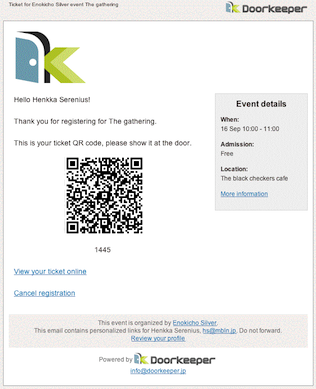 Embedded QR codes will display on Japanese feature phones as well.
As always, we welcome any feedback by mail at info@doorkeeper.jp or on twitter via @doorkeeper_app.