News
Predict attendance with the new Check-in Forecast report
Thursday, May 02, 2019
When you're holding an event, predicting how many of your registrations will actually show up can be challenging. To help you better predict this, we've added a new Check-in Forecast report.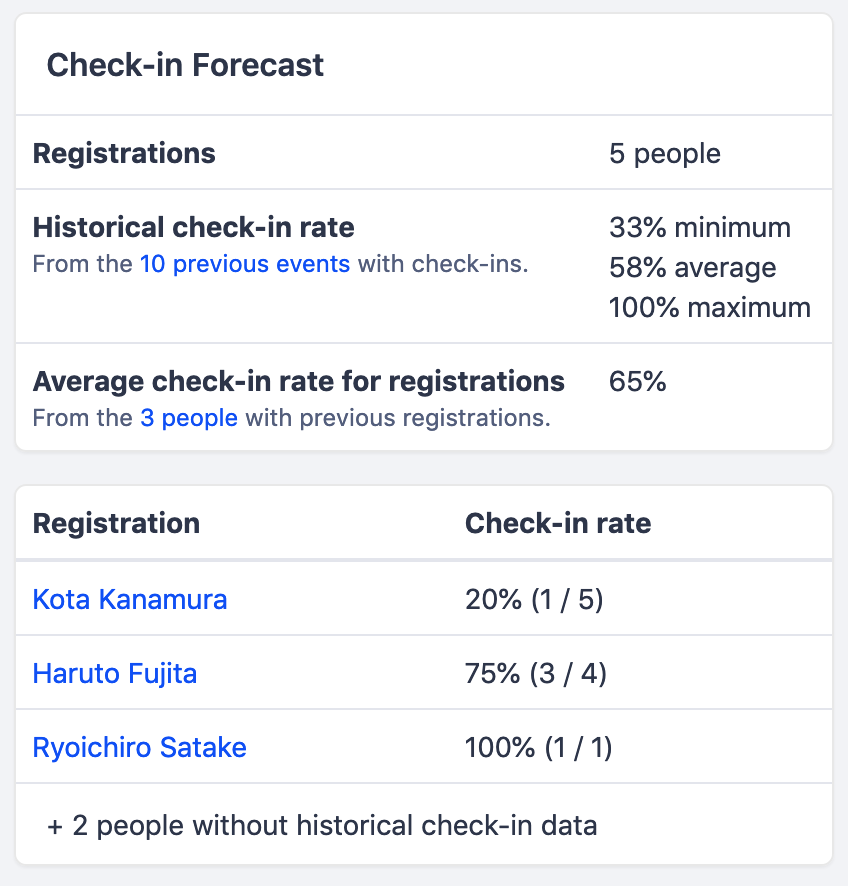 This report highlights check-in data from previous events, both by giving you an overview of how your previous events performed, and looking at the individual check-in rates for members of your community that have registered to previous events.
As we're also listing the historical check-in data for individuals who have registered, you can use the report to identify people who frequently register but then don't show up to your event, and then send them a gentle reminder asking them to cancel their registration if they aren't going to attend.