News
Introducing a smoother registration flow for your events
Wednesday, June 17, 2015
With Doorkeeper, we want registration to be simple and straightforward for event participants. We're always looking to improve the experience, and have released some improvements to the flow.
Super focused registration page
You'll notice the first change when you hit the register button. We've made the registration page super focused.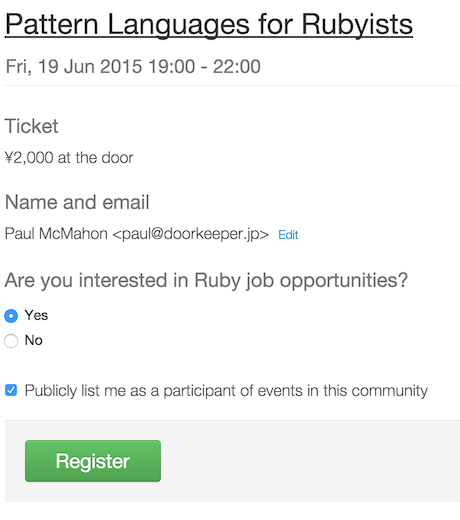 Additionally you might have noticed we've switched the form from being laid out horizontally to having it vertically instead. This means if you customize your registration and add longer custom questions, the registration page will still look clean.
Cleaned up payment selection
Next up, we've redesigned the page where participants select how they'll pay for your event (we skip this step for free or at the door events).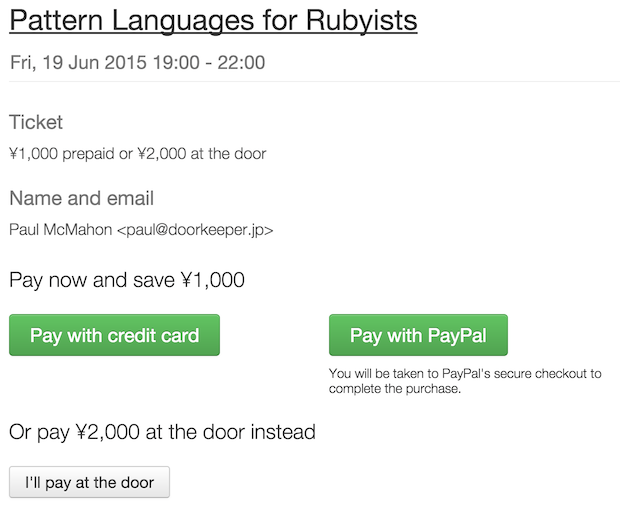 Again, we've stripped down the page to just include the most important elements. If the participant has chosen a ticket with both a prepaid and at the door option, we're now encouraging them to pay in advance by showing them how much money they'll save.
Astute readers will also notice our example screenshot has both the option to pay by credit card and PayPal. We're trialing integration with Stripe, which will allow you to collect money from participants without them having to create a PayPal account. Stripe isn't officially released yet in Japan, but if you'd like to try it out early, get in touch with us.
Clear steps to take after registration
Finally, we've added a new page that clearly gives a participant of your event some next steps.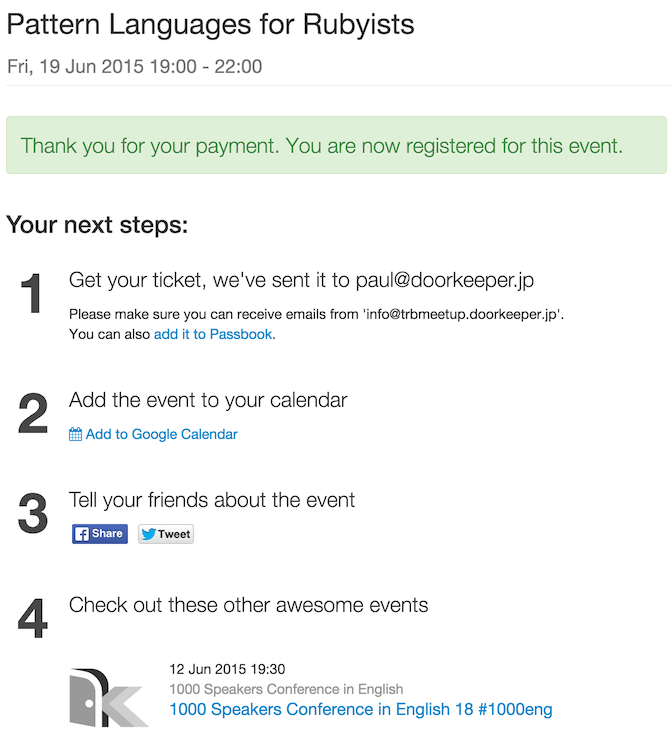 With this new page, we're increasing opportunities for people to discover your event, both by encouraging participants to share your event, and to cross promote your event to attendees of the other events on Doorkeeper.