News
See all activity in one place
Thursday, November 21, 2013
We've refreshed the event organizer side of Doorkeeper, cleaning up the layout, and making it easier to quickly see what is happening with your event.
As part of this, we've added a timeline for your event and community. From your event timeline, you can see the important dates for your event, and the activity of participants, such as when they register, cancel, and are moved off the waitlist for your event.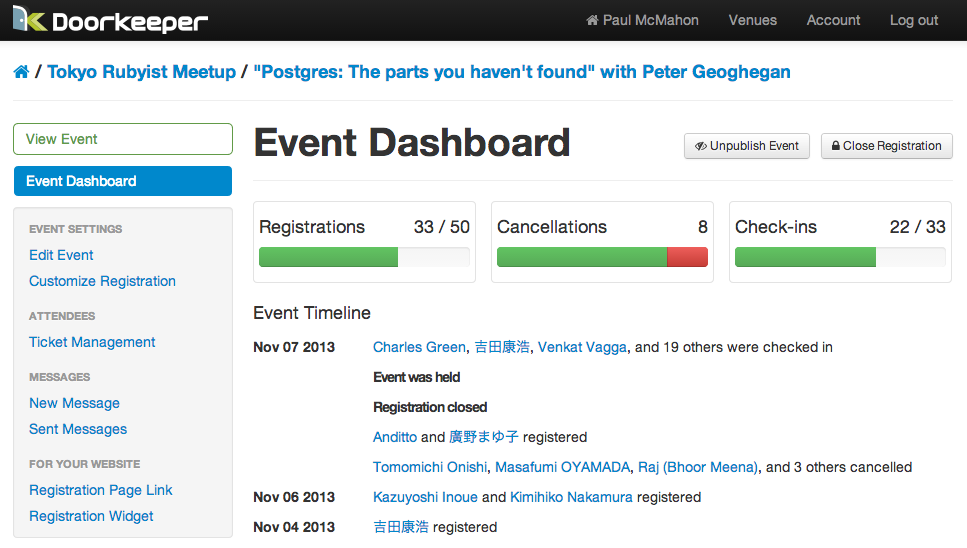 If you're running a paid event, it's important to be able to see how much money your event has made. To make this easier, we've added a payments screen, where you can see all the prepayments for your event, along with anyone you've checked in through the Doorkeeper interface.
You can export this data to excel allowing you to easily import it into your accounting software.
We think this new interface will make it even easier to host events, and we're looking forward to your feedback about it.