News
Unified Messaging to your Members and Attendees
Tuesday, July 31, 2012
For event organizers, communicating with your community is a very important task. As such, we have always provided you with tools to reach out to your participants. Today, we are unifying all the previous ways to get in contact with your participants into a single, easy to use interface.
Creating new announcements, reminders or other notifications to your attendees is easier than ever. Just select the target and optionally add your custom message. We also give you the option to include the complete event description, making announcements and reminders a snap to create.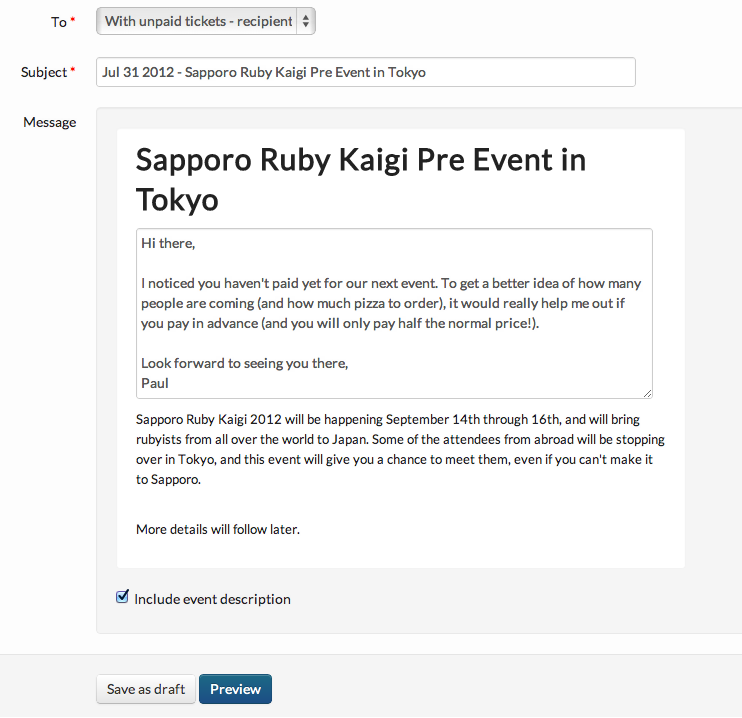 The new messages clearly communicate to attendees their current status, and possible actions they can take. For instance, if the attendee has signed up for your event that offers both, a prepay and an at the door option, and the attendee has not paid yet, we will automatically include a pay link for you.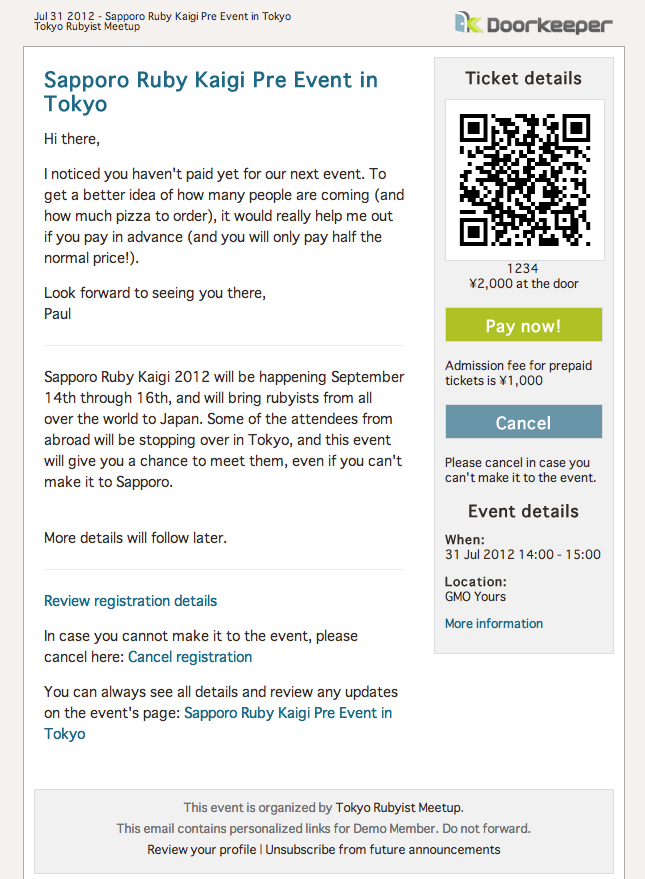 As we improve Doorkeeper, we want to make events a better experience for organizers and attendees. We know this update will make things easier for everyone, and as always, please give us your feedback!